2017-2018 Vincent C. LaGuardia, Jr. Conducting Competition
The Arapahoe Philharmonic is pleased to announce conductor Ho-Yin Kwok as the winner of the Vincent C. LaGuardia, Jr. Conducting Competition!
Meet Ho-Yin Kwok
Described by
Classical Voice of North Carolina
(CVNC) as an "impressive conductor…outstanding in his attention to detail and his command of the big picture", Ho-Yin Kwok was recently appointed Artistic Director and Conductor of the Mississippi Valley Orchestra. He was twice-named Conducting Fellow of Eastern Music Festival in North Carolina, where he conducted the faculty ensemble, Eastern Festival Orchestra, and Guilford Symphony Orchestra. Ho-Yin has previously served as assistant conductor of Collegium Musicum Hong Kong and assisted its debut in Carnegie Hall of New York City. He also conducted tours with the Hong Kong Baptist University Symphony in Southern China and concerts in Hong Kong Cultural Centre. Other previous conducting positions include conductors of Sacred Heart Canossian College Orchestra and St. Stephen's College Orchestra, with which he made his debut in Großer Musikvereinssaal, Vienna and won 1 st Prize in the Summa Cum Laude International Youth Music Festival 2014.
Ho-Yin Kwok is currently a doctoral teaching assistant at the University of Minnesota. Previously, Ho-Yin obtained Master degree in Orchestral Conducting from University of Iowa and Bachelor degree from Hong Kong Baptist University. Additional studies have taken him to Berlin, where he conducted the Berlin Sinfonietta under the direction of Colin Metters. He also studied with Gerard Schwarz, Grant Cooper, José -Luis Novo and Eric Garcia. His principal conducting teachers are Mark Russell Smith and William LaRue Jones.
---
This competition is now closed until the 2019–2020 season.

The Arapahoe Philharmonic of Littleton, Colorado (a Denver suburb), in support of its ongoing mission to give recognition to young talent in the classical music field, announces the opening of its Vincent C. LaGuardia, Jr. Conducting Competition for 2017–2018.
We sincerely thank the T.G. Parks Trust for supporting the Vincent C. LaGuardia, Jr. Conducting Competition.
This competition is for conductors between the ages of 18 and 28 who are not yet regularly employed in the conducting field. The winner will conduct a work, selected by the Music Director, in concert with the Arapahoe Philharmonic on Saturday, March 10, 2018. The winner will be presented with a cash prize of $500 at the performance. The program is "A Night at the Movies – Final Frontier" and will include film music from Alien, Star Wars, Star Trek, E.T. and more.
The 75-member Arapahoe Philharmonic has been a valuable cultural asset in the Denver metropolitan area since 1953. In addition to its regular season of six masterworks concerts and several Sinfonietta (chamber orchestra) performances, the orchestra offers many services to the community, including concerts for elementary school students, coaching students from area middle and high schools, the T. Gordon Parks Concerto Competition and the Vincent C. LaGuardia, Jr. Composition Competition, which alternates annually with this Conducting Competition.
Application Process/Entry Submission Requirements
Applicants must submit:
Video of three to five contrasting conducting excerpts seen from the ensemble's perspective. Submitted footage should be 10–15 minutes in total length.

Microphone placement should reflect a good overall sound from the ensemble.
At least one conducting excerpt should be performance footage; at least one excerpt should be from a rehearsal.

Scan of ID (driver's license or passport) to confirm eligibility to apply. Applicants must be citizens of the United States or provide written authorization from applicant's U.S.-based school (Designated School Official) confirming that the applicant can be awarded the competition prize money.
Resumé and/or brief biography of no more than 250 words.
$50.00 non-refundable application fee.
All applications must be submitted online. Completed submissions will be accepted beginning December 1, 2017, through 11:59 p.m. December 23, 2017, via the "Click here to Submit" buttons on this page. No late or mailed entries will be accepted.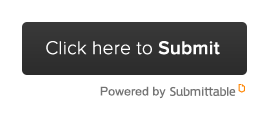 The competition judges will evaluate all eligible applications without exception. Decisions of the judges are final. Applicants will be notified by email of the results no later than January 7, 2018.
Competition Awards
The winning candidate will conduct the full symphonic orchestra in concert on Saturday, March 10, 2018, with rehearsals on Tuesday, March 6, 2018 and Friday, March 9, 2018.
A cash award of $500 will be presented by check at the performance.
A travel stipend of $500 will be provided to the winner. At the winner's request, best efforts will be made to arrange housing/homestay. Every effort will be made to provide winner with ground transportation and some meals, but we cannot guarantee they can be provided.
Competition Eligibility Rules
The Competition is open to musicians who are at least 18 and not older than 28 as of March 10, 2018.
Applicant must be a legal resident of the United States or have written authorization from the Designated School Official at his or her U.S.-based school confirming eligibility to accept the cash prize.
Applicant should be conductor-in-training or student conductor, and not yet regularly employed in the conducting field.
Entry in this competition constitutes the contestant's authorization to use his or her name, photographs and biographical information for publicity purposes.
The Arapahoe Philharmonic reserves the right to dismiss any applicant if his or her application is found to be ineligible or misleading in any way. Such disqualification may be made at any time, up to and including the date of the scheduled performance. A disqualified applicant will forfeit the conducting experience and prize and no refund of fees or expenses will be given. The Arapahoe Philharmonic will have sole discretion to award the prize and the opportunity to conduct the orchestra to an alternate candidate.
Current Arapahoe Philharmonic members and staff, and their families, are not eligible to apply.
First Place Winner's Obligations
The First Place winner will conduct the Arapahoe Philharmonic in a work selected by the Music Director, on the Saturday, March 10, 2018 concert beginning at 7:30 p.m. Two recordings of the concert will be made: one from the audience perspective and one from the musicians' point of view. These recordings become the property of the Arapahoe Philharmonic. The winner will receive copies of both.
The First Place winner is required to attend and lead rehearsals of the selected work, on Tuesday, March 6, 2018, and Friday, March 9, 2018, in addition to the concert. Rehearsals run from 7:30–10 p.m.
If the First Place winner is unable to perform or rehearse with the orchestra, a runner-up may be asked to appear as the guest conductor. The original winner will forfeit the conducting experience and prize. Extenuating or emergency circumstances will be considered by the Arapahoe Philharmonic.
A digital photograph of the First Place winner is requested for publicity purposes. The image should be a minimum of 2" x 3" at 300 dpi. This photograph must be free of duplication restrictions. Please include a photo credit if one is required.
If you have questions or difficulty with the online submission system, please contact Erin Acheson at 303-781-1892 or erin@arapahoe-phil.org.

---
Previous Vincent C. LaGuardia, Jr. Conducting Competition Winners