T. Gordon Parks Collegiate Concerto Competition
2017–2018 Competition: Orchestral String Instruments (Violin, Viola, Cello, Bass) and Harp
Congratulations to our 2017–2018 Concerto Competition Winner, Kelcey Howell!
Meet Kelcey Howell
Kelcey Howell
is a junior at the University of Denver's Lamont School of Music, in the cello studio of Matthew Zalkind. She began studying cello with James Todd at age six, continuing with Silver Ainomäe at age 12. Kelcey is currently a member of the Lamont Symphony Orchestra, and is a substitute cellist for the Colorado Symphony Orchestra. As a participant in the New York String Orchestra Seminar, she performed concerts at Carnegie Hall in December 2017. Previously, she was principal cellist of the Denver Young Artists Orchestra from 2010-2014, including the 2011 tour of Germany and the Czech Republic. Kelcey has performed as soloist on over twenty occasions with orchestras in Colorado and Montana, most recently as competition winner with the Boulder Philharmonic Orchestra, Denver Young Artists Orchestra, and Parker Symphony Orchestra. Kelcey enjoys playing in a string quartet at the Lamont School of Music, with whom she won the 2017 school-wide chamber music competition, and performed in a master class for Yo-Yo Ma.
---
This competition is now closed.

The Arapahoe Philharmonic of Littleton, Colorado (a Denver suburb), in support of its ongoing mission to give recognition to young talent in the classical music field, announces the opening of its 47th T. Gordon Parks Collegiate Concerto Competition for 2017–2018.
This season's competition is for Orchestral String players (Violin, Viola, Cello, Bass) and Harp (no piano, guitar or other stringed instruments) between the ages of 18 and 25 as of February 10, 2018. The winner will be the featured soloist in performance with the orchestra on February 10, 2018, and cash awards of $2,000, $1,000 and $500 will be presented to the top three finalists.
The Arapahoe Philharmonic is grateful to Jim and Millie Patterson and Universal Music Company in Thornton, Colorado, for sponsoring the Concerto Competition.

The 75-member Arapahoe Philharmonic has been a valuable cultural asset in the Denver metropolitan area since 1953. In addition to its regular season of six masterworks concerts, the orchestra offers many services to the community, including chamber orchestra performances, concerts for elementary school students, coaching students from area middle schools and high schools, and opportunities such as this competition and the Vincent C. LaGuardia, Jr. Conducting and Composition Competitions.
Entry Submission Requirements
The T. Gordon Parks Collegiate Concerto Competition rotates instrument categories annually. The 2017–2018 competition is for orchestral string and harp players.
Applications must be submitted online by

the extended deadline of Friday, October 6

, 11:59 p.m.
The Competition is open to musicians who are at least 18 and not older than 25 as of February 10, 2018. Previous First Place winners may not reapply, but all other previous participants are eligible, provided they meet the age and other restrictions.
ONLY full-time high school seniors and college undergraduate or graduate students from schools in Colorado and its seven surrounding states (Kansas, Nebraska, Wyoming, Utah, Arizona, New Mexico, and Oklahoma) are eligible to apply for the competition. Those attending online schools based in these eight states are also eligible. College applicants do not have to be studying in the school of music, but must have a recommendation by a member of the music faculty or his or her music teacher.
The concerto must be an instrumental composition of approximately 20 minutes total duration for which orchestral parts are generally available through an American publisher, and not rent for more than $500. (Contact the publisher, if you are in doubt.) The same concerto must be used for all stages of the competition. The composition must NOT be on the list of ineligible works included at the end of this page.
Double or triple concertos are allowed with the following conditions:
All solo instruments must fall into the competition year category. For instance, all soloists must be orchestral string or harp players.
Only one prize will be awarded to the soloists collectively. Any prize awarded would need to be split between the soloists.
All other age and music regulations apply.
Memorization of the entire selection is required for the live auditions and for the winner's performance with the orchestra.
Entry in this competition constitutes the contestant's authorization to use his or her name, photographs and biographical information for publicity purposes.
The Arapahoe Philharmonic reserves the right to dismiss any applicant if his or her application is found to be ineligible or misleading in any way. Such disqualification may be made at any time, up to and including the date of the scheduled concerto performance. A disqualified applicant will forfeit any prize awarded, and no refund of fees or expenses will be given. The Arapahoe Philharmonic will have sole discretion on the redistribution of any prizes to the runners-up.
Arapahoe Philharmonic members and staff, and their immediate family members, are not eligible to apply.
Application Process
The Concerto Competition proceeds in two rounds:
FIRST ROUND – RECORDED
Applicants must submit an online application consisting of:
Complete recorded composition – all movements (audio or video).

The composition should be a concerto or other full work for soloist and orchestra. The piece must comply with the rules stated above.
Please divide multi-movement works into separate tracks for each movement.
It is preferred that your recorded entry be accompanied throughout by either piano or orchestra. Please do not switch accompaniment type from movement to movement.

Scan of ID (driver's license or passport) to confirm eligibility to apply. Applicants must be citizens of the United States or provide written authorization from applicant's U.S.-based school (Designated School Official) confirming that the applicant can be awarded the competition prize money.
Resumé and/or brief biography of no more than 250 words.
$50.00 non-refundable application fee
All applications must be submitted online. Completed submissions will be accepted through 11:59 p.m. October 6, 2017. No late or hard-copy mailed entries will be accepted.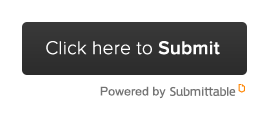 The competition judges will evaluate all eligible applications without exception and select up to six finalists by October 12, 2017. Decisions of the judges are final. Applicants will be notified of the results through email by October 13, 2017.
FINAL ROUND – LIVE AUDITION
Live auditions will be held on Saturday, November 11, 2017, in Littleton, CO. Finalists must participate in the audition process to be eligible to win.
Each finalist must provide his or her own accompanist, along with at least three copies of the score for the judges. A PDF of the score sent in advance is also acceptable. A full orchestral score is preferred, but a piano reduction will be satisfactory. A list of local accompanists for hire will be available upon request, but you may select your accompanist independent of the list.
Three or more judges from the Arapahoe Philharmonic, usually consisting of the conductor and two or more of our principal musicians, will select the first, second, and third place winners. If the judges and/or the conductor determine that an insufficient number of finalists exhibit acceptable performance quality to perform with the Arapahoe Philharmonic, the right to award fewer prizes for the current season is reserved.
The live audition round will be open to orchestra members and Arapahoe Philharmonic patrons.
Awards may be announced immediately following the completion of the competition, but are subject to review by the AP Board before becoming final. Official results will be confirmed and distributed via email on Monday, November 13, 2017. The First Place prize will be presented at the Arapahoe Philharmonic concert on February 10, 2018, immediately following the winner's performance as soloist with the orchestra. The winner will receive complimentary tickets to the February concert for use by family members and friends. Second and Third place prizes will be awarded by mail prior to the February concert, and complimentary tickets will be offered.
Finalists are responsible for their own expenses including travel, lodging, and meals.
Competition Awards
First Place – $2,000 and a performance as featured soloist with the Arapahoe Philharmonic on February 10, 2018.
Second Place – $1,000.
Third Place – $500.
First Place Winner's Obligations
The First Place winner will appear as soloist with the Arapahoe Philharmonic on February 10, 2018. Audio and video recordings of the concert performance will be made and become the property of the AP. The winner will receive copies for personal use.
The First Place winner is required to attend at least one orchestra rehearsal (preferably Tuesday, February 6, 2018 – concert week), plus the mandatory dress rehearsal (Friday, February 9, 2018 – concert week). The teacher of the First Place winner is welcome to attend. Additional rehearsals may be scheduled with the conductor.
The First Place winner must play the same composition performed in the previous stages of the competition.
If the First Place winner is unable to perform with the orchestra on the February concert, the Second Place winner may be asked to appear as the soloist and receive the First Place award. The original winner will be disqualified and forfeit the First Place award. Extenuating or emergency circumstances will be considered by the Arapahoe Philharmonic.
A digital image of the first place winner, preferably with his or her instrument, is requested for publicity purposes. This image must be a minimum of 2" x 3" at 300 dpi and free of duplication restrictions. Please submit a photo credit if one is required.
INELIGIBLE WORKS FOR CONCERTO COMPETITION
From AP 2015–2016 Season: Ginastera Harp Concerto (Harp)
From AP 2013–2014 Season: Tchaikovsky Concerto, Op. 35 (Violin)
From AP 2011–2012 Season: Tchaikovsky Variations on a Rococo Theme (Cello)
---
PAST T. GORDON PARKS CONCERTO COMPETITION WINNERS
1967 – Pat Morgan, flute
1968 – Jack Herrick, French horn
1969 – Chas West, clarinet
1970 – Albert Galli, clarinet
1971 – David Hickman, trumpet
1976 – Lorraine Webb, flute
1977 – Dan Diederich, trumpet
1978 – Johanna Powell Cox, clarinet
1979 – Deborah Young, flute
1980 – Andy Braden, clarinet
1981 – Evelien Hoogstraten, flute
1982 – Kandance Lynn Farrell, alto saxophone
1983 – Daniel Goble, alto saxophone
1984 – Jack Howell, clarinet
1985 – Bruce Orr, bassoon
1986 – Jessica Lewis, flute
1987 – Theresa M. Staub – flute
1988 – Michael Cox, alto saxophone
1989 – David L. Wulfock, trombone
1992 – Kimberly Bachelder, flute
1993 – David-John Barraclough, trumpet
1994 – Andrew Stamp, flute
1995 – Paul Haar, alto saxophone
1996 – Christina Fry, flute
1997 – Lisa Anderson, flute
1998 – Dorea Claassen, trumpet
1999 – Ryan Williams, trombone
2000 – Andy Strain, trombone
2001 – Amilee Johnson, flute
2002 – Jeff Timmons, alto saxophone
2004 – Scott Beaver, tuba
2005 – Marcin Arendt, violin
2006 – Sung-Eun Kim, flute
2007 – Luyan Gao, violin
2008 – Ian Buckspan, clarinet
2009 – Rosalie Gilbert, harp
2011 – Eric Umble, clarinet
2012 – Lauren Posey, cello
2013 – Rachelle Crowell, flute
2014 – Josiah Hamill, violin
2015 – Steven Vaughn, euphonium
2016 – Rachel Knight, harp
2017 – Nicholas May, saxophone
2018 – Kelcey Howell, cello